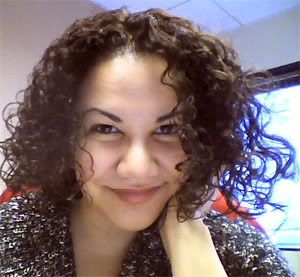 A few years ago I developed the strangest of food allergies: temporary ones. At first it was peanut oil. Then it was caffeine (that lasted 2 awful, chocolate-free years). The worst was the egg whites/soy/wheat/sugar phase, which is thankfully over! My life is a little less hard now.
I took up cooking so that I could be more conscious of what I put in my mouth. I still love skating the edge of allergic reactions by eating croissants, soy sauce, etc and and so on. I can tolerate them in small measure. It's not like any of these foods will kill me. But they will give me hives, which are not attractive. At all.
I'm not a chef, I merely experiment in the kitchen. I'm an event planner + photographer with no culinary training beyond what I've seen on tv and in my parents' kitchen. Growing up in a Mexican/Puerto Rican household, there was always good food on the table. I'm trying to keep that going in my own home.
I always
kind of
liked to cook. But I never took any real joy in it till I decided to experiment with things that wouldn't make me itch. It started with Asian dishes: Thai green curry, Indian suhka aloo, palak paneer, chana dal. Now it's anything that tickles my fancy.
This blog is brought to you courtesy of my post-op recovery. In 2009, I had a broken foot, so for the first three painful weeks I couldn't go anywhere. I lived in front of the Food Network the entire time. As soon as I was back on my feet (literally), I decided to go at it with a vengeance. I've been whipping up whatever randomness my palate desires ever since.
Food is fun. And I believe that cooking should be too. Enjoy!
Can't get enough Girl + Fire? Follow the G+F fun times around the interwebs:
-
Google+
-
Facebook
-
Twitter