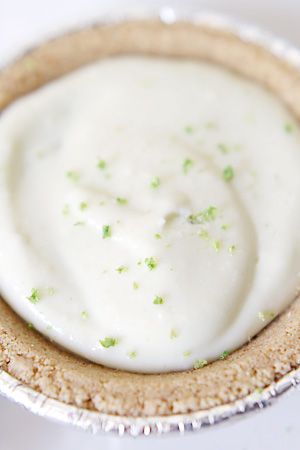 Family dinner night at my parents' house is always the perfect occasion to test recipes, lots of hungry mouths for tasting. Especially when that dinner night happens the same night as the Giants play the Steelers.
Our family is 99.9% Giants fans. My brother is bringing a Steeler fan into the family. We love her. We don't love her team.
But we do love
avocados
, because they're creamy and come from the land of the Aztecs. The fact that they have skins like dinosaurs is just part of the awesome bonus.
The Steelers fan, weirdo that she is, doesn't like avocados "plain." So I told her I'd put them in cheesecake (my brother's favorite dessert). Two birds, one stone.
The maxim that you can't please everyone all the time is so very true. So when you mix an avocado with condensed milk, cream cheese, and lemon juice, you will get a variety of opinions. Dad thought it was perfect and he's always the hardest to please. Mom loved it too. I was a big fan of the tartness, especially with lime zest over the top.
The rest of the family, not so much.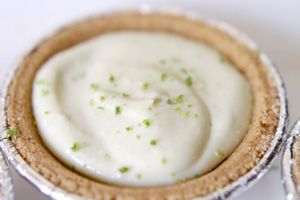 They're crazy. Don't listen to them. Especially the gloating Steelers fan. We don't want to talk about
that
. Ugh.
Let's talk about empty pie tins. Because you can either make this cake into 12 mini pies or one large one. The original recipe is very, very simple but called for one large cake. That wasn't going to work with a bunch of little and big kids around. So I adjusted it to make single-serving cakes (mini cakes...cakies) and adding lime zest. It's a great finish.

Far better than whipped cream.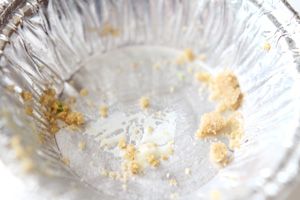 Less guilt-inducing too. Little cakies, no whipped cream. It's practically calorie-free!
That and the Giants will win the Super Bowl again this season!
Hey, it's totally possible. Don't ruin it for me.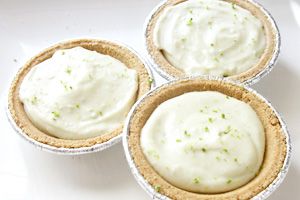 No-Bake Avocado Mini Cheesecakes
Adapted from
Food.com
. No baking, just mix, pour, chill. Easy as 1-2-3.
Ingredients
1

large avocado, soft or slightly overripee

13 ounces

condensed milk

1/3 cup

lemon juice

12

mini pie crusts

lemon zest
Instructions
1. Blend the avocado, cream cheese, condensed milk, and lemon juice together until smooth. It helps if the avocado is really soft, and slightly overripe as it makes it easier to blend.
2. Pour or spoon into the mini crusts.
3. Chill for at least an hour (or up to overnight) before serving.
4. Before serving, zest lemon on top of each cake. Enjoy chilled.
Details
Prep time:
Cook time:
Total time:
Yield:
12 cakes