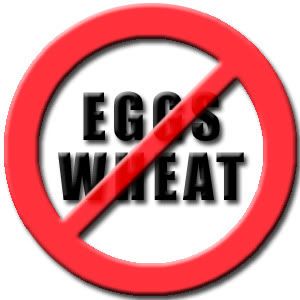 Dear body, please forgive me for eating bread.
I was diagnosed with a mild wheat allergy about two years ago. Not gluten, but wheat. Which meant I could still eat other gluten-laden offerings like barley and beer. (I might be in denial.)
There is also a complication with eggs. At one point I was allergic to yolks. Now I'm supposedly allergic to whites. For the longest time, I simply avoided both. But I was making quickie muffins for a movie night at my house, so I threw in just one whole egg in with the gluten-free bake mix.
The truth is, I'm not really sure what is wrong with me. Have I had eggs? Bread? Ok, yes...there was tuna tartare in these cute little edible cups and I couldn't resist. But I've never had a reaction last this long. For all I know, I'm just fighting a stomach flu bug.I need to see a doctor. I need to concentrate on eating more fruits and veggies. And meat. And cheese. And all the other wonderful things in this world that, luckily, I CAN still ingest. (Like tequila.)
And I need to find baking recipes that don't require eggs OR wheat-based flours. If anyone has recipes or information on wheat- AND egg-free meals, I'd be delighted. At this point, I can use all the help I can get.