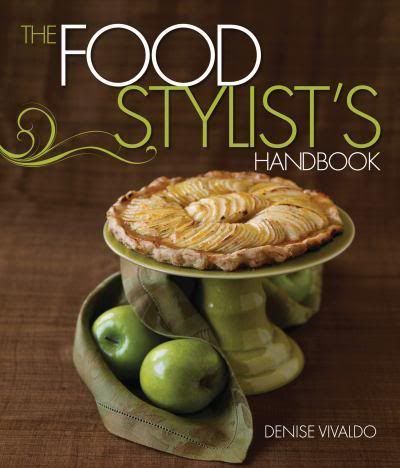 Last November, before the holidays and craziness of starting a new job, I was lucky enough to join a bunch of food people at Rosti (scene of the
Pizza Pie Win of 2010
) for an afternoon with the lovely ladies of
Food Fanatics
, Denise Vivaldo and Cindie Flannigan.
What. A. Great. Time.
Denise and Cindie are both experts in their field, but on top of that, they are genuinely funny, down-to-earth women. Their enthusiasm for food styling is infectious. And even though Denise stressed the days are VERY long for a stylist, they clearly really do love what they do.
Pointing out pictures in her new book
The Food Stylist's Handbook
, Denise gave away all the secrets about how each shot was crafted. Pancakes were sprayed with sealant so the butter and syrup don't seep through. A blowtorch was used to crisp chicken skin to just the right shade of brown. As she talked, Cindie was busy building camera-ready plates from some of Rosti's menu items. A plate of ravioli gained height from the assistance of wet paper towels propped under each piece of pasta:
| | |
| --- | --- |
| A standard plate of ravioli | Building the shot |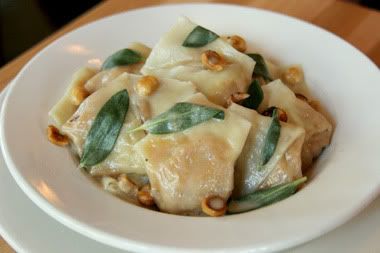 The beautiful final product
We learned about layering the dish, making food look delectable, using herbs judiciously to add color. I think of it like us woman use accessories: to "dress up" the plate.
Here Cindie built a plate of spaghetti, a notoriously difficult food to style because of the chaotic look inherent to a pile of noodles. Denise emphasized that it's important that the plate not look too "busy".
| | |
| --- | --- |
| The ingredients and tools | Cindie dressing the plate with sauce |
The delicious looking dish
It was such a fun afternoon. I've since had the opportunity to read
The Food Stylist's Handbook
and it is a damn good book. In it is everything you ever wanted to know about the industry, from how to pack your kit (which no food stylist would ever leave home without), an honest, no-holds-barred take on what is required to make it as a stylist, funny anecdotes taken from their years in the field, up to step-by-step instructions for styling everything from cake to turkey, soups to steak.