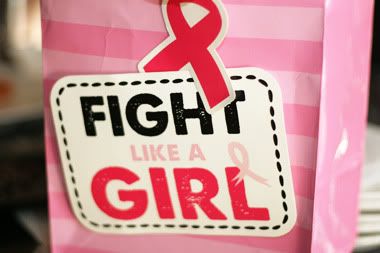 On Sunday, my very dear friend
Oakley Boren
hosted a very lovely wine and chocolate party at the very sexy Long Beach wine bar,
District Wine
. It was very fun. And quite delicious.
Sponsored by Ghirardelli Chocolate, the Intense Dark Pairing was in support of National Breast Cancer Awareness Month. For every code entered at
their website
, Ghirardelli will donate $1 to the National Breast Cancer Foundation.
So we ate chocolate and drank wine to fight boobie cancer! We were also joined by a breast cancer survivor Melissa Keyes, who shared her story with us. Cancer didn't run in her family, she found it during a routine breast exam. It was a sobering reminder: ladies,
check your boobies!!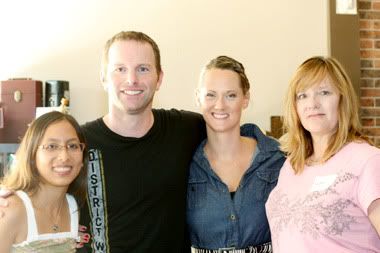 Host Oakley, owners Mark & Angela, and cancer-kicker Melissa
There were three different chocolates:
60% Evening Dream paired with the Frogmore Creek Iced Riesling from Tasmania
72% Twilight Delight paired with the Taft Street Zinfandel from the Russian River Valley
86% Midnight Reverie paired with the Layer Cake Malbec from Argentina
All of it intense. All of it marvelous. Mark and Angela know their vino and my favorite wines. I'm a big fan of both Zinfandels and Malbecs, but this time my taste buds favored the Riesling. I tend to stay away from sweet wines, but those Tasmanians and their devils put out a nice white.

We had choices of food bits, like dried apricots (great with the Riesling), parmesan and water crackers (made to eat especially with the Malbec), and marshmallows like I've never tasted (that went with EVERYTHING). Turns out they're called Plush Puffs and available at Fresh & Easy. Add these to your shopping list!
As a finishing touch we indulged in a the Toffee Interlude Dark Chocolate with caramelized almonds, with which we had the choice between an
Old Rasputin Russian Imperial Stout
or the
Taylor Fladgate Tawny Port
from Portugal. I opted for the wine (I'm not one for dark, bitter beer). A nice end to a delightful afternoon.
I was also lucky enough to win a raffle prize of a tasting kit and three large bars of various Intense Dark chocolates. Expect to see future chocolate-flavored posts. Mmm, chocolate. And if you'd like to win your own tasting treasure trove, check out
this post
on Oakley's blog. You have till Saturday to enter to win!
As a side note, on Sundays District Wine also has a bottomless mimosa special for a mere $9. There is also cool abstract art on the walls, and yummy appetizers on the menu. Like pineapple and gorgonzola flatbread with balsamic vinegar. Or prosciutto bon bons. Fellow chocolate and wine lover
Tina Cruz
claims they're
better than sex
. I only wish I'd ordered them!
Know what's also better than sex? Not having cancer. So don't forget to do those monthly exams!!
Thanks to Oakley, District Wine and Ghirardelli for a relaxed afternoon. We should all spend more Sundays like this.