The continuing saga of our trek through Costa Rica. If you want to catch up, part 1 is
here
.
Ah, Costa Rica. Sunday afternoon. Rainy, humid, hot, perfect.
We piled into a Toyota Fortuner (kind of like a 4Runner,
but its Thai cousin
) and headed up to the Arenal Volcano. We passed through little towns like this with a mini mart and a sleeping dog.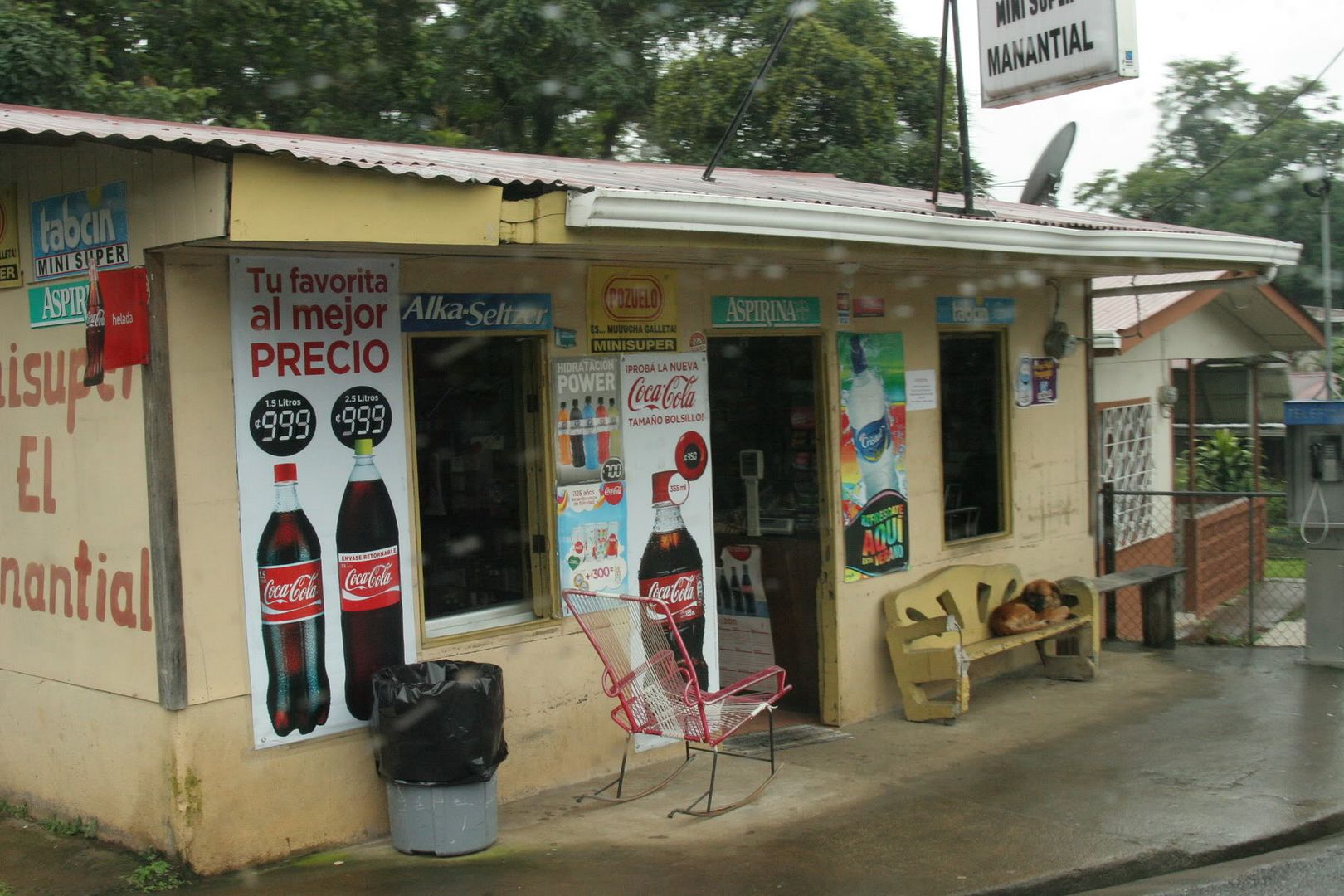 There are lots of
Brahma cows
across the countryside, which have large humps on their backs and also taste delicious. I know this because the first place we stopped to eat had much steak on its menu, so we ate much steak.
Lomo de res
with fries (to appease the many American ex-pats?)
Lomo de res with potatoes and chips (typical food?)
And steamed veggies. My trainer would be so proud of me.
This is also where I was introduced to "la cerveza de Costa Rica" and what I would find myself drinking for the remainder of the trip: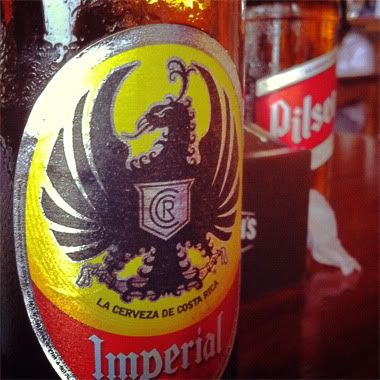 That's a Pilsen in the background. My 3 traveling companions preferred it over the slightly more robust Imperial. I'm fine being the odd girl out. Imperial is delicious. (I learned later it's also referred to as águila because of the eagle on the label...kind of like Cazadores is referred to as "reindeer" in dive bars, because of said animal on its label. You learn something new every day.)
For more beer info,
this gentleman
from Texas gives a very thorough review of your Costa Rican options. Lest you be disappointed, of course we also drank bourbon. You can take the girl out of the country...
And then I fell asleep again and completely missed the ride through
La Fortuna
. Later on we finally discovered that Costa Rican beer makes me really, really sleepy. Who knew?
I can't tell you where we were when we had this meal, only that it was somewhere southeast of Arenal Volcano National Park. However, this sounds like
a mighty good recipe
for
lomo de res
(beef loin). It doesn't specify Brahma beef, but I would strongly recommend it (if you can find it).
Later on that day, we came upon a volcano! We think...